Anytime Workouts App
Get the new Anytime WorkoutsTM app, as a bonus to your Anytime Fitness membership. With over 1,100 workouts to inspire your training plans, and help you hit your fitness goals.
What is Anytime Workouts?
Anytime Workouts is our revolutionary new app, available exclusively to Anytime Fitness members, giving them access to over 1,100 workouts.
Bored of the same routine at your club? Download our new fitness app today and you'll get all this and more, absolutely free:

Goal Tracking
Goal and body stat tracking
Plan Workouts
Perform multi-month training plan

Sync Trackers
Sync with your tracking devices

Book Classes
Book classes easily and conveniently

Social Health
Social media updates with health feed
It's so easy to use and best of all, it's absolutely FREE!
Go to your app store and download the Anytime Fitness app today
Get Anytime Workouts on your phone!
Download the app today!

Set up your account
View your personal information, any app connections, membership information, appointments, usage and so on
Your training goals
You can configure automatic goals such as steps or manual activites for anything from pull up to chest press targets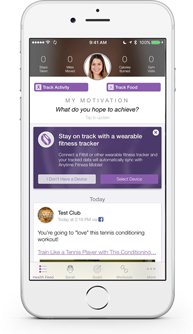 Connect trackers
You'll be able to connect your fitness trackers, including MapMyFitness (free upgrade to the premium MVP) and FitBit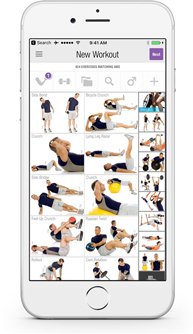 Personalise
The tools provide a description, instructions, estimated time and difficulty and also estimates the calories you've burned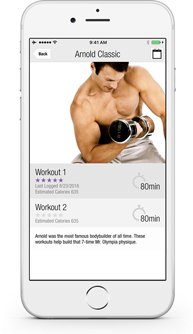 Your journey
You'll find Intensities, notes, time, calories, exercises and even videos. So when you start, you know what you're in for.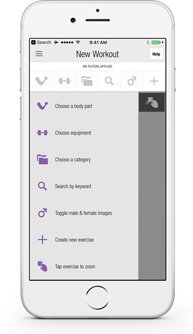 Videos and exercises
You can choose from 7,000 videos and photos, 2,700 exercises, filter, search and customise your profile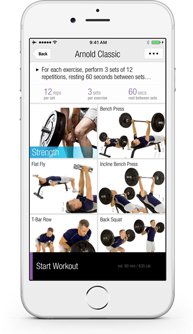 Performing workouts
The Workouts app is all about performing a workout. You can use pre-set intensities or track your own and see progress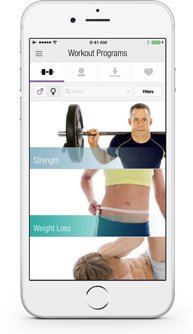 Discover, plan, learn
Whether you want a more toned body or to increase your strength training, you can choose from over 1,100 goal based workouts
Get addicted
The Plans Finder with help you find focus. Every day you follow your plan and do a workout will be a good day
Download the app today!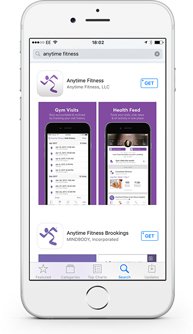 Download the Anytime Fitness app (Apple app store or Google play) Create and activate account using your key fob or phone number
Once you've logged in to the Anytime Fitness app, select the 'Workouts' icon in the toolbar at the bottom of your screen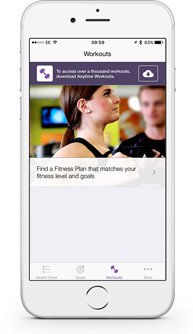 Click 'Download Workouts' and follow the steps on the screen to create your profile and choose your fitness plan or workout.
Need more help?
Once you've downloaded the Anytime Fitness app, this short video will walk you through how to create and activate your account and get you started on your fitness plan. It's quite easy but the video will help if you get stuck (Please click full screen to view video).
Troubleshooting
If you are having difficulty downloading the app, or logging on, here are some helpful hints and tips to get you up and running.
Download issues:
Check you are on the UK app store
Check you have the available space on your device (80mb per app)
Difficulty logging on:
Ensure you have first downloaded and logged into the Anytime Fitness App
If you have forgotten your password, follow the reset password link
Ensure you are using the same details that are linked to your membership
*Terms and conditions apply
Not yet a member?
If you are not a member of Anytime Fitness you will not be able to use the new Anytime Workouts app. Why not find your local club and pay them a visit. Take a Free Trial and explore all the benefits of joining us. You'll get access to over 3,500 clubs worldwide, personal bathroom, friendly club culture and affordable membership. We want to help you get to a healthier place.
Our new Workouts app is a game-changer and is the only free app on the market with such extensive exercises, videos and tutorials available.