Remote Coaching
Get the help, guidance and motivation you need with Anytime Coaching.
Discover the coach in Your Pocket
Remote Coaching is a revolutionary new service, exclusive for Anytime Fitness members looking for ways to be coached anytime, anywhere.
Think of it like having a personal trainer in your pocket so you can be trained remotely as well as in club. It's also an affordable alternative to traditional Personal Training.
If you are looking for the next step in your Fitness Journey, Remote Coaching will provide regular workouts emailed to you, chat support, reminders and accountable tracking of your workouts, progress and goals.
You'll also receive weekly hints, tips and fitness hacks to help you in every aspect of your life. Let's make healthy happen with Remote Coaching.
Discover the key benefits of Remote Coaching
Fitness Consultation
Test your current fitness status and set your accountable goals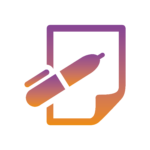 Tailored Fitness Plan
Get a multi week/month plan suited your needs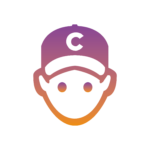 Live Chat Support
Get help and support when you need it from a real Personal Trainer
1:1 Monthly Progress Review
Test and discuss your progress with your Personal Trainer
Customised Fitness Journey
Healthy lifestyle coaching i.e. sleep, nutrition, stress etc.
Let's make Healthy Happen with Remote Coaching
Speak to your club today about starting your tailored coaching plan
Speak to your club today about Remote Coaching

Find out how Remote Coaching works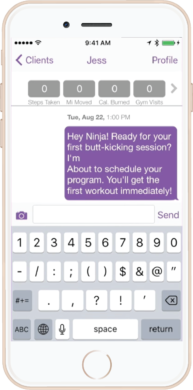 Trainer
Derrick sends his client, Jess, her first workout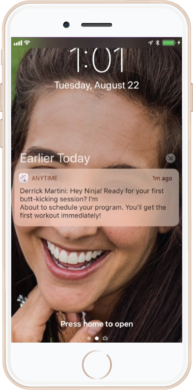 Client
Jess receives a notification on her phone to check the app for her workout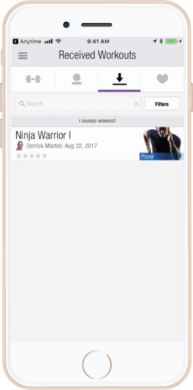 Client
Jess opens the Workouts App to preview her first workout and downloads it to her phone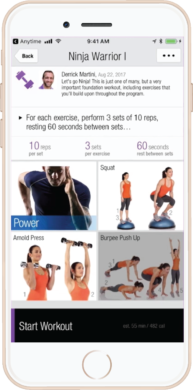 Client
Jess opens the workout at the gym and starts going through the exercises – including Burpees!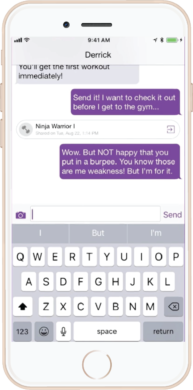 Trainer
Derrick exchanges messages of encouragement with Jess and checks in on her progress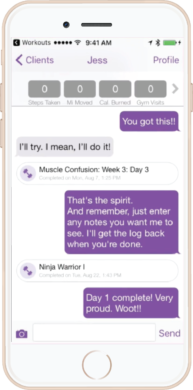 Client
Jess completes her first workout and sends it to Derrick. He can see how she's got on and tailor her next workout!
Watch this short video showing Jess's first experience using Remote Coaching with her PT Derrick
Speak to your club about Remote Coaching today!

Get our free Workouts app today
You'll need to download our Workouts app in order to get the benefits of Remote Coaching. Here's how to get started…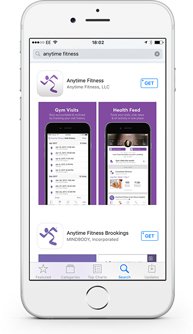 Download the Anytime Fitness app (Apple app store or Google play) Create and activate account using your key fob or phone number
Once you've logged in to the Anytime Fitness app, select the 'Workouts' icon in the toolbar at the bottom of your screen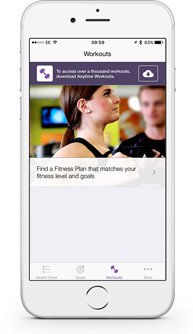 Click 'Download Workouts' and follow the steps on the screen to create your profile and choose your fitness plan or workout.
Not yet a member?
If you are not a member of Anytime Fitness why not find your local club and pay them a visit. Take a Free Trial and explore all the benefits of joining us. You'll get access to over 4,000 clubs worldwide, personal bathroom, friendly club culture and affordable membership. We want to help you get to a healthier place.
Once you've joined you'll get access to over 1,100 free workouts with our Anytime Workouts app and the added benefit of coaching options to help you take your training goals to the next level.
Join Anytime Fitness today to unlock the benefits of Anytime Coaching